"Dedicated, talented people drive the success of our business."
-Winthrop Watson, President and Chief Executive Officer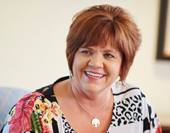 With just over 200 team members, most in downtown Pittsburgh, our business requires sophisticated knowledge and skills. Although our impact is large, we enjoy a small-company atmosphere.
Learn more
about the benefits of working at FHLBank Pittsburgh and how to apply.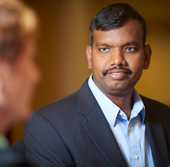 Our team is comprised of individuals who hail from a wide variety of backgrounds and experiences. We respect and value the richness of distinctive thoughts, beliefs, genders, orientations, cultures, styles, personalities, physical appearances and experiences that promote individual and organizational growth. This culture opens doors to exciting new ideas, resulting in a dynamic work environment that is stimulating and energetic. Committed to equal opportunity and fairness, our workplace is welcoming and respectful of every individual on our team.
Read more
about our diversity and inclusion philosophy.
Proudly headquartered in Pittsburgh, one of the most livable cities in the U.S., our team focuses on
our members
and their business needs in accordance with
our mission
. We are one of the largest financial institutions in our district, and there are myriad opportunities for employees to have an impact on our members and the communities they serve.